Though the book's official publication date is not for several weeks, we took advantage of a trip to Boulder to attend the Disembodied Poetics Conference at Naropa to give our first readings from it.
We started Wednesday October 8 with a visit to Fort Collins, CO, where we read as part of the EveryEye series together with Jeffrey Pethybridge. There was a well-behaved cat who definitely did not like the amp sound system.
Then we headed down to Boulder to visit Noah Eli-Gordon's graduate writing workshop (who had excellent questions and comments for us about the book) and to read with our new press-mates James Brubaker and Thomas Hummel at the Subito Press showcase, held in the Norlin Library at CU Boulder. Our grateful thanks to the graduate students in the audience who shushed us in thunderous rolls as we read.
Friday we participated in the [Dis]Embodied Poetics Conference at Naropa, on the panel "Collaborative Being: Gender, Race, and Sexuality," with Aimee Herman, and Ailish Hopper. Thanks to Cait Turner for this lovely review of our panel. And we had dinner with Rebecca Kallemeyn and Sarah Thompson of Subito at the tasty Zoe Ma Ma in downtown Boulder.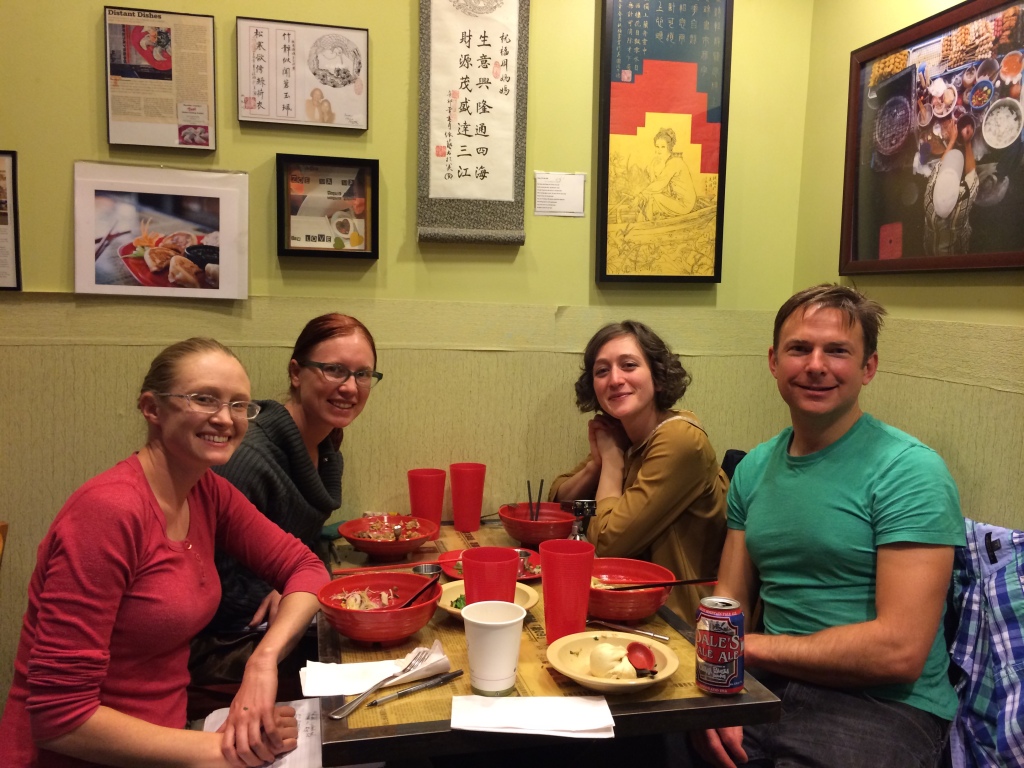 Saturday was the last day of our mini-tour, and we drove down to Colorado Springs, CO, "City for Duchampions," where we read at the beautiful Mountain Fold Books, a book store, community reading room, and gallery.
We were joined by fiction writer Bryan Hurt, who regaled us with a fantastic story about a man who creates planets in his basement.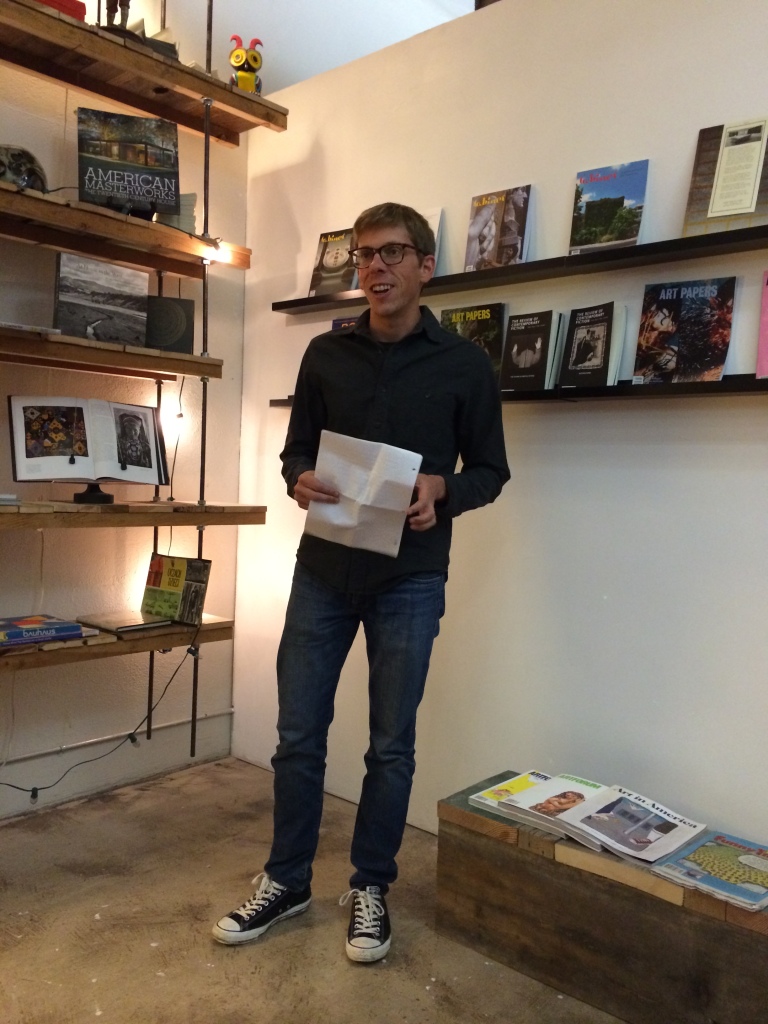 Thanks to everyone who hosted us and the friends who came out to see us!